Medico Marketing
Medico-Marketing focusses on exchange of drug information among drug manufacturing company and the recommending doctor, Nurse, Pharmacist or with the end user. The intention behind this data exchange is to describe the Pharmaceutical Company's products and how it will benefit the patient community in diagnosis or management of the human ailments.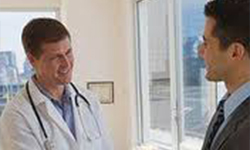 close collaboration between medical and marketing team.
Promotion of a pharmaceutical product must be consistent with the terms of the product authorization.
Related Conference of
Medico Marketing
Medico Marketing
Conference Speakers
Recommended
Sessions
Related
Journals
Are you
interested

in