Pharmaceutical Engineering
Pharmaceutical engineering deals with Pharmaceutical Science and technology that involves development and manufacturing of products, processes, and components in the Pharmaceuticals industry (i.e. drugs & biologics). While developing Pharmaceutical products involves many interrelated disciplines (e.g. medicinal chemists, analytical chemists, clinicians/pharmacologists, pharmacists, chemical engineers, biomedical engineers, etc.), the specific subfield of "Pharmaceutical engineering" has only emerged recently as a distinct engineering discipline.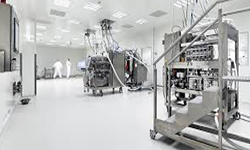 Analytical and quality control processes.
Continuous real-time quality is ensured.
Risk-based regulatory approaches recognize the level of scientific understanding of how formulation and manufacturing process.
Related Conference of
Pharmaceutical Engineering
Pharmaceutical Engineering
Conference Speakers
Recommended
Sessions
Related
Journals
Are you
interested

in