Pharmaceutical Nanotechnology
Pharmaceutical Nanotechnology deals with emerging new technologies for developing customized solutions for drug delivery systems. The drug delivery system positively impacts the rate of absorption, distribution, metabolism, and excretion of the drug or other related chemical substances in the body. In addition to this the drug delivery system also allows the drug to bind to its target receptor and influence that receptor's signalling and activity. Pharmaceutical nanotechnology embraces applications of nanoscience to pharmacy as nanomaterials, and as devices like drug delivery, diagnostic, imaging and biosensor.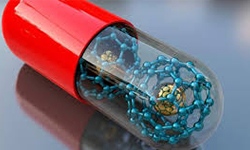 Rationale for polymer conjugation.
Enhanced solubility and dissolution.
Polymer-drug conjugates.
Related Conference of
Pharmaceutical Nanotechnology
Pharmaceutical Nanotechnology
Conference Speakers
Recommended
Sessions
Related
Journals
Are you
interested

in